services
<!-sidebox300->
Neurofeedback Services
We are the first to offer neurofeedback in Asia in 1995. We are among the pioneers in the USA, Australia and Europe to offer brain exercise using neurofeedback.
We are also into research and development of new protocols and equipment to enhance the efficacy of our programs. We have a Scholar's protocol and a Speed Reading protocol. In our next stage of equipment development, we will interface our brain exercise system to XBOX games and also to a reading program.
In House Training at Spectrum Learning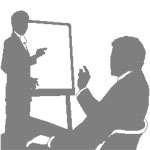 Altering brainwaves requires a resonable effort. Staying in focus during neurofeedback training is especially a hard task for special need children. This is where therapist can make a big difference. Our therapists have years of experience dealing with special need children. We make sure that the child is motivated and engaged during the training. As a result, optimum level of progress can be reached.
We also noticed that those who puts in effort to score points tend to improve faster compared with those who are not motivated to score. At Spectrum Learning in-house training, we prepare many attractive games, videos and music to keep the children's interest is intact. As highlighted above, when the child makes an effort to engage and to do better, we see better
progress.
Last but not least, our therapist plot your child's progress into graphs after the end of each session. Then the therapist will discuss with you about any improvement or any decline in his/her brainwaves which are being trained. This way, parents are kept well informed about their child's progress.
Home Training Program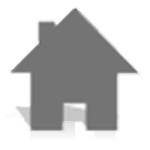 The Home Training Program enables parents to do Neurofeedback training in their own homes over a long period at a low cost. This program is unique to Spectrum Learning and no other companies offer similar service.
The benefits of the Home Training Program are:
Reduced Cost – One criticism of Neurofeedback Training is that it is expensive. Here at Spectrum Learning, we want to support our client to continuously getting the help they need with a lower cost. Renting the Brain Trainer device and independently do the training at home greatly reduces the cost Neurofeedback Training.
Convenience – Both parents might have work commitments and coming to our training may not be convenient at times. The Home Training program give parents the option to do the Neurofeedback training in the comforts of their own home and suits it to their own schedule.
Enhancing effectiveness – Having the Brain Trainer device at home, training can be done more often. As a result, the training efficacy is reached to the optimum level.
Home Training Review - The home training is reviewed every month to ensure that clients are doing the training correctly. Progress of client is discussed to determine whether there is a need to change the training protocols.
Quality training – Parents go through a 3 day Home Training Certification course and are followed up through tutorials and scheduled reviews so that quality training with their children is ensured.
Troubleshooting – We provide service to troubleshoot any technical problem that you have.
Home Visit by Therapist
Good news to busy parents! We have travelling therapist who can do the Neurofeedback Training for your child at home. They are mothers who also have special needs children. Qualities are ensured as they have been with Spectrum Learning for some time and thus they are very familiar with Neurofeedback training.



<!-contentbox620->

<!-footer->

<!-maincontent->

<!-content->